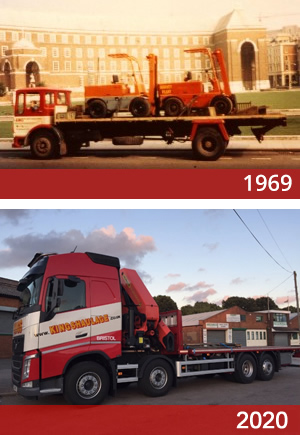 Established in 1969 with just one vehicle our family run business quickly realised that service to the customer was of paramount importance. "People would ring and book another job because we had loaded and delivered on time giving good service at a competitive rate". This became the essence of the company which today accommodates the movement of anything from small site equipment through to specialist abnormal loads..
Our commitments to you:
You will not be made promises that cannot be kept.
You will be treated courteously, with respect and in a friendly professional manner at all times.
When you phone or e-mail, you'll always be responded to in a timely and efficient manner.
All your dealings with us will be treated as confidential.
We want our customers to develop into lifelong business partners' as relationships are built.
You have our support and help 24 hours a day 365 days a year.
It is recognised that you are the 'complete judge of our performance' – the customer is King!
Our team is customer-focused and will listen to you, working to provide bespoke solutions to your individual requirements.
If you are let down by another supplier, Kings will support you to get back on the road.
Your feedback will be regularly sought to help us continuously improve the levels of service you receive.
You will be informed immediately of any complications or delays to your order.
You will benefit from a team that have the relevant qualifications to meet your specific requirements.