In recent years, we have been entrusted to transport some valuable and unique pieces of art.
MESSENGER
The UK's largest bronze statue was safely transported by Kings from Plymouth Dock to the Theatre Royal, Plymouth at walking pace under Police escort. Messenger cost £450,000 to build and stands at 7m tall and 9m wide.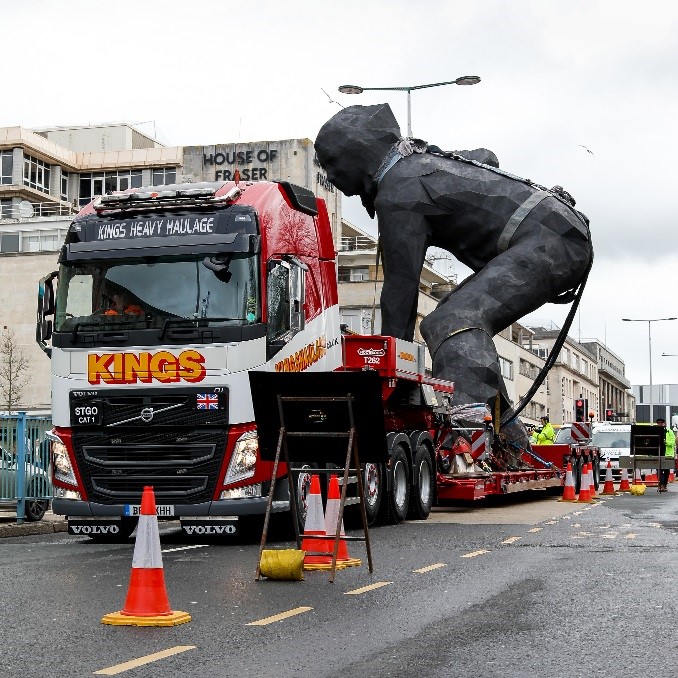 WAR HORSE
Created by Cod Steaks to commemorate fallen soldiers of the Frist World War, this 4.5m high sculpture was loaded by Kings hiab vehicle then transported on a low loader from Bristol to Featherstone, Yorkshire.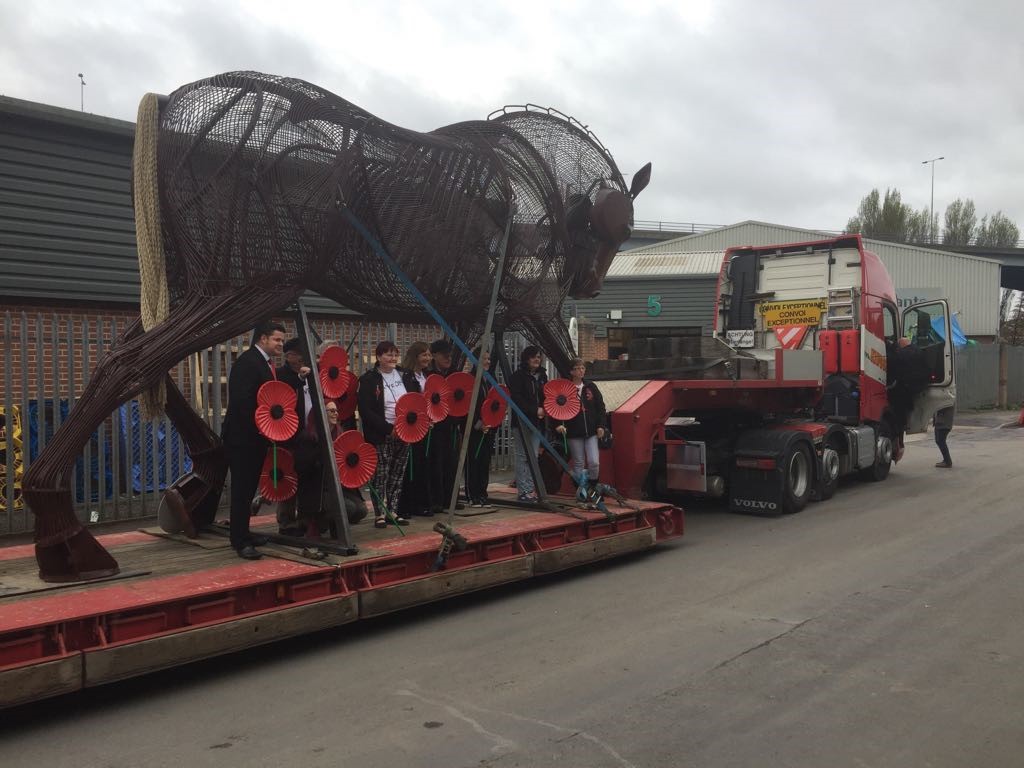 CONCORDE
Concorde Alpha Foxtrot was the final Concorde to be built and the last to fly. Her final flight was into Filton in November 2003. She stood there for many years with around 100 people per day enjoying a tour of the aircraft. In 2017, after around 18 months of planning, Kings towed this legendary aircraft into its purpose built hanger – an exhibit the general public can continue to enjoy for many years to come.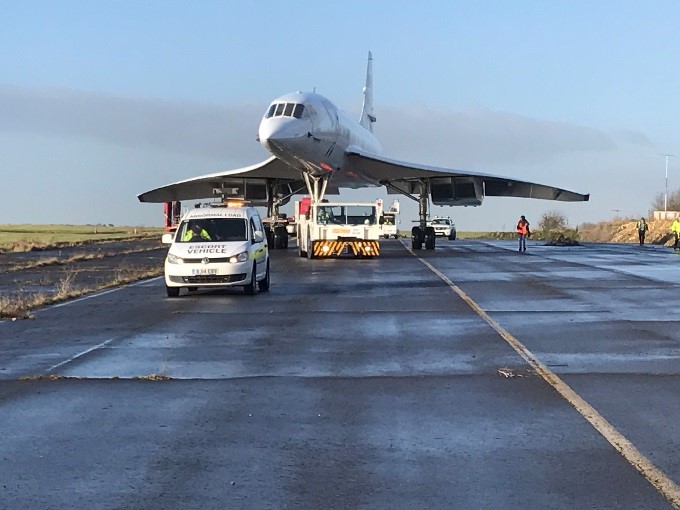 AEROSPACE MUSEUM, BRISTOL
This exhibition covers over 100 years of Aviation history through two World Wars. Kings were responsible for in installation of most of the exhibits on view including original planes, helicopters, cars and trams. Over a year's work of carefully transporting and positioning some rare and wonderful treasures.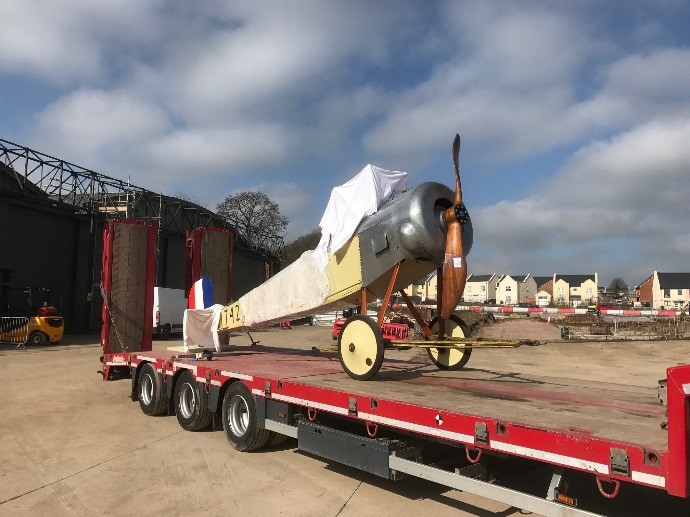 GROMITS
Gromit Unleashed was a public charity art trail led by Wallace & Gromit's Grand Appeal and Aardman Animations, in which 80 giant artist-decorated fibreglass sculptures of Gromit were displayed on the streets of Bristol. Kings were responsible for transporting the Gromits from around the UK to Bristol, laying the Gromit Trail and transporting them to and from the auction where they raised £2.3M for the Bristol Children's Hospital.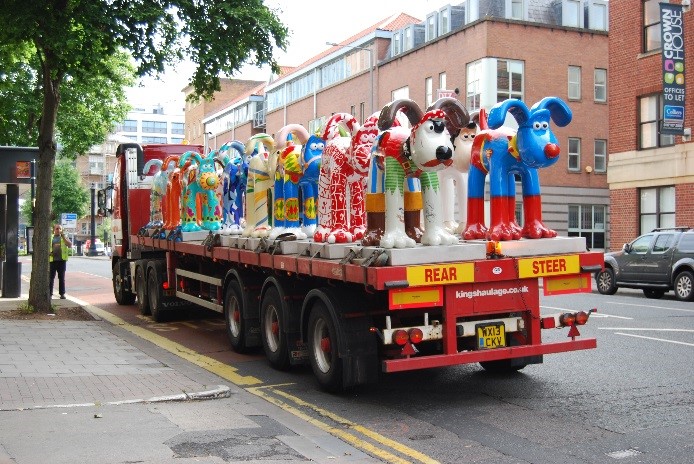 AVATAR TREE
This famous tree appeared in the film 'Avatar'. Known as a Hometree, Na'vi people made these enormous trees their home in the film. Kings transported it in sections, then assembled the tree in Hyde Park to promote the launch of Avatar on DVD – the public could control the colours of the tree via an app.