Helicopter
17 January 2013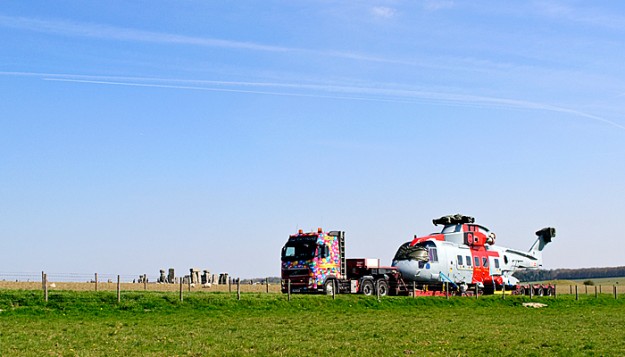 This a cracking picture of a Merlin 101 Search and Rescue Helicopter, transported for the Nigerian Authorities.
It was a photo opportunity not to be missed as we passed close by to Stonehenge, near Salisbury.
The Volvo tractor unit was 'wrapped' in balloons to celebrate Kings 40th Birthday in 2009.