KINGS get to meet the QUEEN
13 March 2014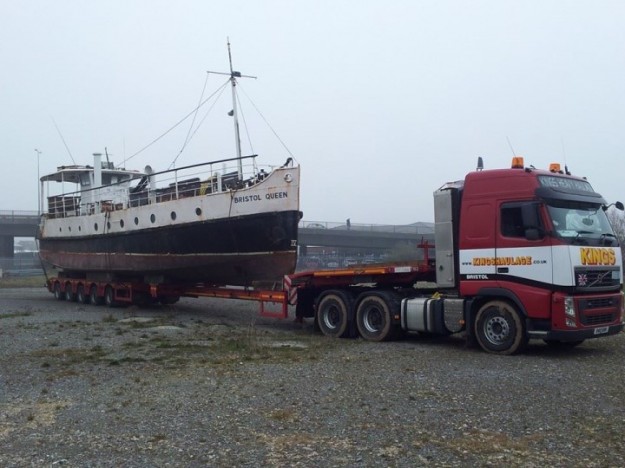 BRISTOL QUEEN that is………….
This beautiful lady needed moving a short distance in Weston Super Mare but at 30' high, how could it be done ?
Careful planning and years of experience in transporting abnormal loads meant she could be moved at this height with no need for an expensive strip down of the boat.
The vessel was moved late last night when the roads were clear…………..
A Royal Union between the KINGS of heavy haulage and the QUEEN of the seas !!