King Arthur – all ship shape and Bristol fashion
3 July 2019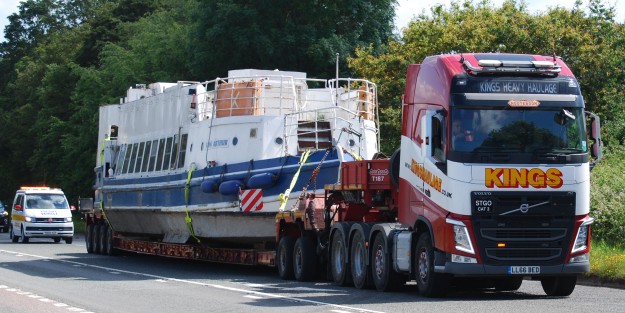 Once a party boat, this vessel has been bought by Victoria who will turn it into her home.
Loaded on our vehicle, King Arthur grossed in at 40.54m X 4.7m X 4.95m X 104,000Kgs
We collected it from Sharpness Docks in Gloucestershire and delivered to Fox's Marina, Ipswich.
We provided our own escort vehicle and were also assisted by Police escorts for a lot of the journey. This job was filmed by BACK2BACK Productions and can be seen on the small screen in Autumn 2019 on Ultimate Movers.