SEVERN BRIDGE INSPECTIONS
22 March 2023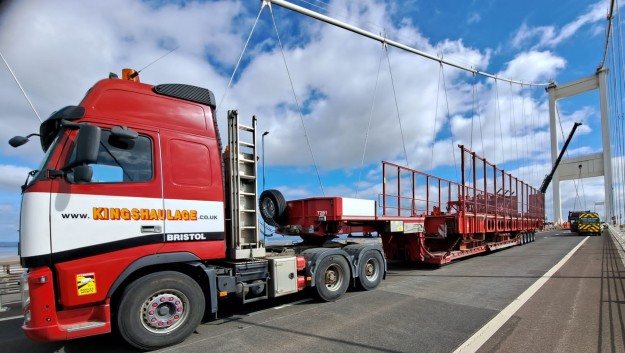 KINGS have been busy working on the Severn Bridge, transporting gantry sections which are used for cable inspection.
A programme is in place to inspect cables on the M48 Severn Bridge to monitor corrosion and ensure the bridge remains open and safe.
Inspections have been taking place on eight sections across the two main suspension cables as part of a £5 million routine safety investigation by National Highways.
Inspections take place every six years when the main cables are wedged open allowing the team to see right to the centre and to assess the condition of the 53 wires inside.
To ensure the safety of workers and road users while this takes place, the bridge is closed to traffic and is done over the weekend to minimise disruption.