Trucking Marvellous News! We are "SUPERTRUCKERS"
13 February 2015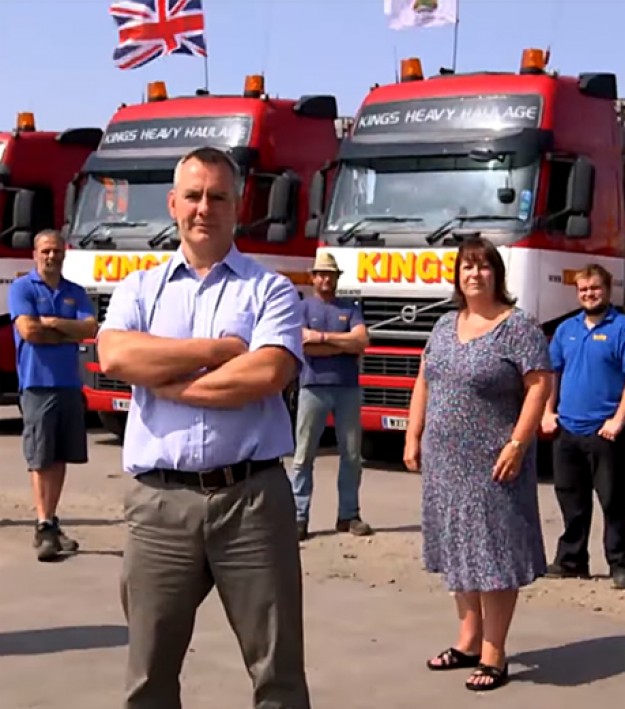 We're going to be hitting your TV screens!
We have had great fun making this six-part observational documentary, following us as we move awkward, colossal and abnormal loads up and down the country. Faced with the challenge of tight deadlines and firm restrictions the brand new series, SUPERTRUCKERS premières every Friday at 9pm from 20th February and allows you to sit cabin-side as all the drama of British haulage unfurls.
With tanks, cranes, ramps, and engines our boys know their trucks from grill to exhaust and can handle anything that their monstrous machines throw at them.
The series is brought to life with the lively characters who are some of the most experienced truckers in the business. The first episode sees Sully, Kev, Broomey and Sgt. Major face not only a problematic but also an extremely pricey cargo of four hefty Viking MK2 tanks that need transporting from Ashcroft to the Chivenor Military Base.
With only a small window of delivery time and a lot of weight to carry, the drama of trucker life is brought into being by the larger-than-life characters in their most comfortable setting, the cab of their truck.
In each of the episodes the team are confronted with challenges of logistics and logic as we negotiate weird and wonderful objects around the familiar settings of the motorways of Britain.
Thanks to all the crew at Lion Television who spent many months following us – SUPERTRUCKERS premiers Friday at 9pm from 20th February on Quest. (Freeview 37, Sky 167, Virgin Media 172)
To see the "SUPERTRUCKERS" series trailer click here